How to come to Daejeon
Daejeon is geographically located at the heart of the nation and functions as a transportation hub.  Our venue, Daejeon Convention Center, is an Exhibition & Convention Centre located in Daejeon, Korea. Top Organizers hosting events at Daejeon Convention Center every year.
Most international flights to Korea come through Incheon International Airport(ICN), the biggest airport in Korea. However, recently, some flight departing from some Asian countries arrive at Gimpo International Airport(GMP) near Seoul. So, It is necessary to check which airport you will arrive. We recommend you to take airport limousine for your convenience. Airport limousine buses are operated from each airport to Daejeon directly. It takes 2~2.5 hours from each airport. After then, taking a taxi from bus stop to venue is the best trip route. You can check more detailed and various transportation information below.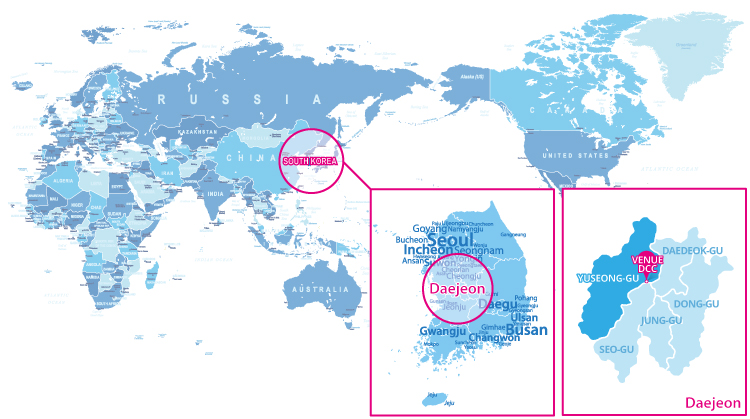 [Route1] Incheon Int'l Airport ⇒ DCC
[Route2] Gimpo Int'l Airport ⇒ DCC
[Route3] DCC ⇒ Incheon Int'l Airport
[Route4] DCC ⇒ Gimpo Int'l Airport
[Route5] DCC ⇒ Other Cities